Many businesses struggle to define a Cyber Security framework. When evaluating a Cyber Security partner, it is important to understand how advanced security solutions impact businesses. The focus of this Blog is to highlight what exactly Cyber Security entails and why you may need it for your business.
Who Requires Cyber Security?
Businesses that need advanced security solutions possess critical data that holds personal information or data containing intellectual property. Many companies in this space must comply with specific regulatory definitions that may require visibility into their IT operation. These regulations are defined by industry and would require annual audits to validate that specific measures are being taken to protect data.
Smaller businesses and start-ups are usually focused on running the business and making money so that they can grow. For the most part, security generally takes a back seat as it is not a big priority. Plus, investing in software and staff becomes expensive very quickly. More mature businesses will have a full staff of IT professionals, legal teams, compliance managers, etc. To connect the dots, they must then bring in security officers to manage more sophisticated tools and to apply best practices and documentation.
As a business matures, there is usually an event that will require them to re-think their IT and Security strategies. This could be a breach, a lawsuit, or any level of regulation that mandates specific practices. Regardless of the event, at some point these businesses will have to mature and have define their operations. They must outline how they can validate their security and IT Operations, while providing documentation when needed.
Personal Data
New regulations like California Consumer Privacy Act (CCPA) and General Data Protection Regulation (GRDP) have been implemented in recent years to protect consumer data. Businesses all over the world must be held accountable for data that they house if it contains any personal information. If there is a lawsuit regarding a breach, they must prove that they have at least documented how they secure that data. If they prove not to be compliant, the lawsuit will be significantly more disruptive and costly to the company.
Intellectual Property
If a business's main income is based on research or development, they must implement advanced security solutions to protect their own interests. Intellectual Property (IP) is always a risk, and no one wants it in the hands of their competitors. Threats to IP can be external or internal, so businesses be able to have complete visibility and control to mitigate these threats.
Components of a Cyber Security Roadmap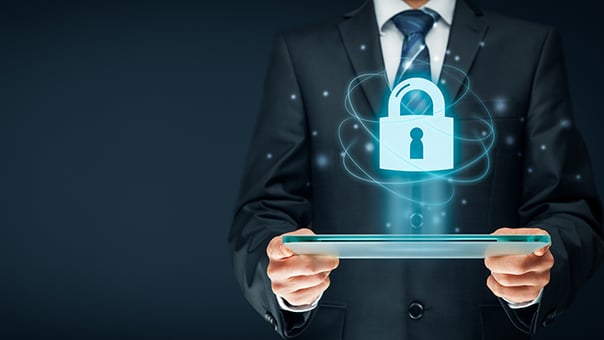 Detection and Response
There are countless tools out there that businesses can leverage to detect malware within their network. All businesses should have, at a minimum, a firewall in front of their network, and Antivirus on all of their endpoints. IT operations manages these tools and applies best practices to ensure that they are effectively doing their jobs. If issues arise, there should be defined procedures to remediate them quickly.
Benchmarks, and increased Security Posture
Understanding the ins and outs of your network will help evaluate and increase the posture of your security operation. This is about fine-tuning policies and rules such as roles, permissions, passwords etc. The goal should always be the same; continue down a line of improved security practices and implement tools to facilitate better controls.
Monitor Systems and Collect Data
System monitoring, visibility and status should all be accumulated and centralized so that the admin staff can quickly identify threats and effectively address them. System monitoring is paramount for ongoing status of hardware and the associated Operating Systems. This can also gives visibility into updates so vulnerabilities can be patched. Centralized logging can be implemented to siphon all network data into a system that delivers real time changes highlighting anomalies.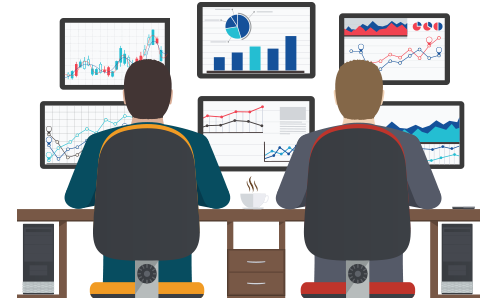 What does Cyber Security Look Like to You
Cyber Security is an all-encompassing definition with many components that make up a greater strategy. Depending on what your business looks like, there is a wide spectrum for security requirements. The following are the core building blocks for a Cyber Security strategy:
Monitoring Systems
Antivirus – Basic prevention of traditional malware

Exploit Prevention – Prevention of Memory based threats such as Ransomware and Bit-Mining

Endpoint Detection and Remediation – Proactive threat identification and resolution

Security Information and Event Management (SIEM) – Centralized Log Management

Intrusion Detection – Watches for anomalies

Security Operation Center (SOC) – Human Eyeballs looking at logs and remediating events
Policy Enforcement
Active Directory – Directories are the central nervous system for networks

Application Virtualization/Delivery – Enforcing rites and privileged access

Multi-Factor Authentication – Validating identity

Single Sign On – One password for all app, client based or SaaS

VPN/Cloud Gateway – Encrypted gateway to Cloud hosted data/applications

Firewall – Define and enforce rules for access on the network.
It's also important to know that breaches can occur not only due to bad policy, but from basic human errors. That is why many bad actors try and exploit common users with tactics to infiltrate the systems. For this reason, it is important to train employees on your internal policies and familiarize them on how to identify threats to the organization.
Employee Training
Educating Employees on basic IT Policy

Mock Phishing Exercises keeps employees on their toes

Compliance training for all employees
Documentation and Change Management
Cyber Security is often thought of as big screens, lots of blinking lights and some very high-tech individuals running the operation. What is often overlooked is the need for highly detailed documentation that outlines the specific operations. The concept is that responsibility comes with standardized procedures and organization.
Change Management is the documentation of changes that happen as the system grows and matures. In larger organizations, there will be a team of executives that will sign off and detail all discussions and specific changes within a Change Management meeting.
There are many regulations and each one has its own documentation framework to be followed. However, the core practices that compile the security operation will be similar across all regulatory reports.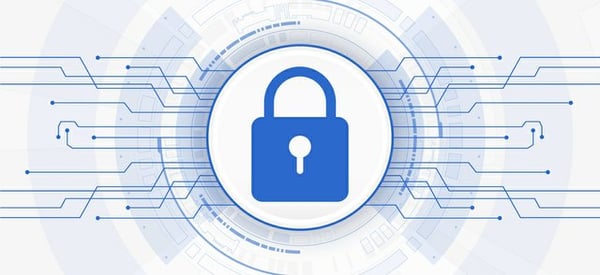 How Mindcentric Practices Cyber Security
We believe that Security is the number one component of managing an IT Operation. In a perfect world, we would over-engineer a security practice to make sure that all systems and data were protected as best as possible. Of course, we have to take into account specific needs of clients and their associated budgets.
Mindcentric is a Managed Service Provider that works with critical Infrastructure. Many of our clients outsource their entire IT operation to our team as we craft customized solutions that incorporate cyber security. Most of these clients run enterprise solutions and must comply with their specific regulations. We bridge the gap between the Compliance Officer, The Development Team, and their IT leadership (CISO, CTO etc) to deliver a complete managed offering that checks all their boxes.
With team members across the United states and Clients across the globe, we provide 24x7x365 coverage for our critical clients. We run the majority of our operations from Data Center infrastructure that is housed in Tier-4+ Data Centers. With this, we take care of a lot of the physical security and then enforce specific policy in how the end users connect, allowing you to focus on other issued at hand.