Last Friday California celebrated their annual Small Business Appreciation day, thought it would be good to discuss how that parallels the world of Cloud Computing. Cloud computing represents an unbelievable opportunity for small businesses, but it is dominated by trillion-dollar companies.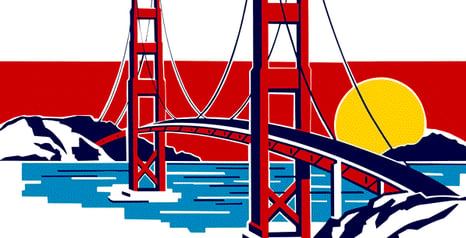 California Small Business Day is the result of Assembly Resolution HR-57 that passed unanimously in 2000. The purpose of the day is to "Recognize the Contributions Small Business makes to California." Since then we have had the joy of honoring over 1,500 small businesses in the state of California. The day brings small business leaders, legislators, and state agencies together to celebrate small business.
The world of Cloud computing is quite diverse and there are many types of Cloud companies that use the Internet to deliver software applications. Traditionally, Cloud computing best describes hosting services where businesses can develop their software on secure servers. This part of the industry is absolutely dominated by big tech.
The Cloud computing market is expected to increase a strong 15% annually until reaching a value of $689 Billion by the year 2026. The good news is that it is not terribly difficult to get into this and carve yourself a niche. The bad news is your competition is going to be global enterprises with household names that you have been accustomed to for years.
The three major Cloud computing companies are Amazon (AWS), Microsoft, (Azure) and Google (GCP), all valued over $1 Trillion. The Trillion dollar club is very exclusive and it is dominated by big tech. Today, there are only 4 companies that share this distinction: Apple, Amazon, Microsoft, and Google (Alphabet).
So, how exactly does a small business get into this space and make money? There are several ways to build a business mode, the 2 most common would be becoming a Cloud Service Provider or a Software as a Service (SaaS) company.
Cloud Service Provider – A CSP is a company that either has their own server infrastructure investment and offers their own Cloud hosting. They can also help facilitate the offerings from the big 3 into solutions that fits their needs. Of course, services can be blended, a true solution provider would not be blind to new ideas.
Software as a Service – SaaS companies are modern-day software companies that specifically develop applications, once traditionally designed for in-house servers, and deliver them via the web. These companies must have Cloud infrastructure – either directly procured from a Cloud Vendor, integrated with a CSP, or they simply buy servers and host themselves (like they did in the good old days).
Since Mindcentric is a CSP and a small business, I would like to get into how we can be a valuable asset for Cloud solutions.
The big Tech Companies that dominate the industry offer Server infrastructure based on a reserve and consumption model – they are all public. It is designed to be a utility, where you can turn it on or off like a faucet. If you know your server workloads will be static, you can buy reserved instances that are always on and commit to a long-term agreement. That helps keep costs down low.
Advantages of Public Cloud:
On demand usage

Autoscaling

Hundreds of tools from security to management to development

Multiple geographic locations on a global scale
Disadvantages of Public Cloud
Not for novices (there is no engineering to hold your hand)

Difficult and expensive billing models

Uptime is not great – you must build in redundancies

Performance can be hindered by other subscribers
CSPs that host their own servers can compete with a Public Cloud, but it depends on the use case (will get into that later). Like a public Cloud, there are both advantages and disadvantages of using a CSP or hosting partner:
Advantages of CSP:
Generally, fully supported/managed environment (Boutique Engineering)

High Performance that can deliver high Service Level Agreements (SLAs)

More competitive and predictable pricing

More overall control of the environment
Disadvantages of a CSP:
Not designed for on-demand, so slower provisioning and scaling

Likely not a global footprint

Not designed for public consumption – likely must be managed by the host

CSP must deliver tools or dev team brings their own (mostly comparable to public)
Now, the entire world is rushing toward the Cloud to solve all their problems and to digitally transform themselves. This is a bunch of marketing jargon of course, but it is clear what the future holds. Many are be asking, is the Cloud appropriate for me? If you are asking that questions, it' probably not as valuable as someone that knows they need it. Here are the types of businesses that would benefit from Public Cloud:
Software Developers and SaaS Companies

Businesses that need to offload analytics for short term workloads

Businesses that require global footprints

Businesses that grow at hyper-scale speeds (social media etc)
These types of companies outlined above benefit from the toolsets that public Cloud infrastructure delivers. The systems are specifically built to accommodate their needs. Now let us look at the types of companies that would benefit from a CSP.
Traditional Brick and Mortar businesses

Companies with no or limited IT Staff

Companies that wish to focus on their core business and not mess with technology

Companies that wish to outsource much of their operations to professionals.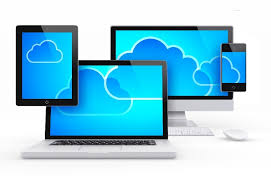 Small Businesses using the Cloud
Just like sophisticated IT shops, the Cloud is valuable to small business – just not in the same way. Small businesses to not need to employ vast IT teams with Cloud architects, dev teams and security experts; that's common in software forms and the Enterprise. However, there are many ways that small businesses can benefit from Cloud computing:
Cloud Hosted Servers (Domains/Directories, File, Application etc)

Cloud Back-ups

Cloud Applications/SaaS (CRM, ERP etc)

VOIP

Email

File Storage
Moving to the Cloud is not as revolutionary as one may expect, it can evolve over time. Most businesses area already using it, but not even aware. Microsoft 365 is the most obvious Cloud application where email is hosted/managed as a service while applications run on premise while authenticating licensing to Microsoft automatically. For most small business, it is about how software is accessed and how leveraged to run the business.
Conclusion
Cloud Computing is simply a tool (or series of tools), not necessarily a destination.
Cloud computing is a massive industry, and it continues to change the way businesses leverage technology. There are massive businesses that are profiting immensely from Cloud services, but there is a way for all to thrive. Software companies build out solutions to make your life easier. Most of these companies are small businesses themselves.
I, myself, am a fan of economic responsibility and always prefer to do business with small companies instead of large enterprises. If you wish to embrace this from a Cloud perspective, consider that there are tons of options to work with businesses in the same league as your own. Unless you are a software developer or Enterprise, large public Clouds will deliver little value to your operation – look for someone that can help and unite a small business ecosystem.
About Mindcentric
Mindcentric is a Cloud CSP that works with Public Cloud providers and maintains our own Cloud infrastructure at multiple sites. We deliver IT services to our clients leveraging the best solutions to deliver optimal support, security, and overall operations. Our clients enjoy hybrid system integration across multiple applications and workloads. Our goal is to deliver cutting edge solutions to simplify your business and reduce expenditures.