The Raspberry Pi400 is a special built keyboard with a Pi4 built into it. This makes for a remarkably interesting solution for streaming your IT Desktop from the Cloud. Originally developed as a tool to help teach basic computer science engineering in schools, it has become a great little technology that is finding new use cases every day. The entire package retails for just about $100.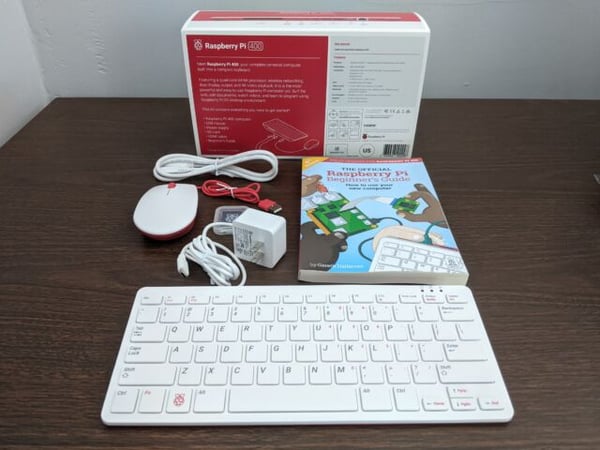 Although the newer builds are powerful enough to run Windows on them, they are not the best fit for that solution. However, with he right tools in place, it can be used extremely well as a Media Gateway and streaming device. Just like you can stream interactive cable to your TV, we can stream an entire IT experience securely to a Pi400.
A Raspberry Pi is a compact size computer that is no bigger than a credit card. Although small, the newer builds can pack a punch. The following breaks down the specs of the Pi400.

Broadcom BCM2711 quad-core Cortex-A72 (ARM v8) 64-bit SoC @ 1.8GHz

4GB LPDDR4-3200

Dual-band (2.4GHz and 5.0GHz) IEEE 802.11b/g/n/ac wireless LAN

Bluetooth 5.0, BLE

Gigabit Ethernet

2 × USB 3.0 and 1 × USB 2.0 ports

Horizontal 40-pin GPIO header

2 × micro HDMI ports (supports up to 4Kp60)

265 (4Kp60 decode); H.264 (1080p60 decode, 1080p30 encode); OpenGL ES 3.0 graphics

MicroSD card slot for operating system and data storage

78- or 79-key compact keyboard (depending on regional variant)

5V DC via USB connector

Operating temperature: 0°C to +50°C ambient

Maximum dimensions 286 mm × 122 mm × 23 mm
Stratodesk Citrix Gateway
Mindcentric packaged Stratodesk NoTouchOS onto Pi devices that come plug and play Cloud Gateways. To simplify, it's a custom-built streaming service for Citrix Virtual Desktops. Stratodesk compliments the hardware by enabling full controls that range from performance to security – all centrally managed by the provider.
The benefit to the users is that all they must do is log in once to get connected to their entire IT Workspace from any deice. We love the idea of using a Pi400 for the office/home office as it simplifies everything. It is a sleek design that does not take up space, makes minimal noise, is efficient with cable management and portable if it needs to be.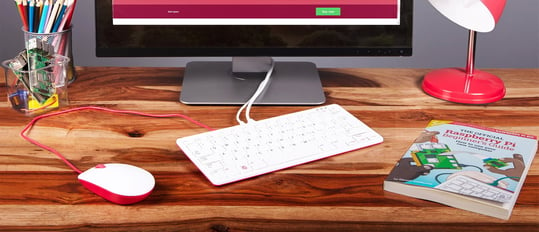 How Mindcentric Delivers Cloud Desktops
Mindcentric partners with Citrix, Pi, and Stratodesk to deliver IT Operations as a service, we stream the whole experience from our Cloud-Centric Data Centers. Our team delivers the solution as a service, and we can also include complete management if desired.
Mindcentric is a Cloud Solutions and Managed Service Provider. Our team operates redundant Tier-4+ Data Centers to deliver Enterprise Grade solutions to customers across the planet. Our engineers re scattered across the United States and we provide 24x7x365 coverage of your operations.